Discover more from Read Only Memo
Emulators: They're rad. This digest touches all things videogame emulation, from the latest MiSTer cores and emulator breakthroughs to fan translations and HD texture projects. Two top stories + quick hits every other Sunday.
Over 1,000 subscribers
Get hyped for PCSX2 2.0 — and learn to spot a fake emulator scam
Longtime PCSX2 dev talks about the upcoming stable release, 3 years in the making.
It's officially That Time of Year: the pumpkin spice lattes are out in full force and there are too many damn games to be emulating a damn thing. How am I supposed to stick to that Parasite Eve playthrough when there's Armored Core 6's NG++, infinite Baldur's Gate 3, and now Cyberpunk 2077 But Actually Good? And Starfield! (Haha, just kidding. Not Starfield).
This is definitely where my head's at for the next few weeks or even months: buried in new games, but constantly tempted to abandon the Now every time I see a perfect CRT shader screenshot or think about a PS1 JRPG I never played. Related, I'm curious if anyone's done a deep dive on those Baten Kaitos HD remasters yet — I've heard the framerate is not great on Switch, but are they emulated or more significant ports? The updated UI and character models do look quite nice at least. I'm hoping for a PC version either way that runs properly — I've had a half-finished Baten Kaitos Origins run sitting in Dolphin for years, and that is a fine videogame; maybe even the last great RPG of its era.
If you're a regular reader of this newsletter you're probably already intimately familiar with the bounty of games playable via in-browser emulation on the Internet Archive. Archivist Jason Scott put up a post this week celebrating a big milestone: it's been a decade since they made that browser emulation possible, and they're now 250,000 items deep. Pretty amazing; hit the link for a short history of how it came together. Then go play some Virtua Hamster or watch a screensaver.
Thanks for reading Read Only Memo! If you aren't already a subscriber, you'd make my day by signing up right here.
Okay, I'll admit Virtua Hamster is probably not the best way to spend your time on the Internet Archive. My brain's currently in more of a Shadowrun kinda place, because I'm finally playing Cyberpunk 2077 three years after launch and having a really good time with it. I played the brutally hard SNES Shadowrun years ago, but never played the totally different (and prettier) Genesis game. Will I spend much time with this game? Probably not. Will it & Cyberpunk whet my appetite enough to finally play Shadowrun: Hong Kong or Dragonfall? Well, holiday break will be here before we know it…
---
The Big Two
1. PCSX2 preview: a new stable release looms after 3 years
PCSX2 is at this point one of the true old guard in the emulation community: it's been in development for more than 20 years now, but in the last couple years especially it's picked up steam and overhauled some of its more outdated elements to be much easier to use. Much of that is due to the work of Duckstation developer Stenzek, who brought over Duckstation's elegant and simple UI style to PCSX2. That's one of many great updates available in PCSX2's nightly builds, but it hasn't had a stable release since 2020 — that version, 1.6, is now very outdated. But the PCSX2 team is gearing up for another stable release, so I talked to longtime developer refraction about what's to come in the next landmark release — which will be PCSX2 2.0.
There's no hard release date for the next stable release right now, but refraction says they hope to get it out "within the next six months."
Refraction joked that 2.0 will be the last PCSX2 release, but that's actually just a tease for one of its significant new features: a built-in updater, which has been available in the unstable nightly builds for some time now. The updater will mark the end of years-apart stable releases in favor of much more frequent builds.
"We will have 2 channels available to the user, there will be the 'Monthly' aka Stable channel, where we will update every month or so to get the newest changes to the masses when we feel things are in a good place, and the Nightly channel as we have now, where users can have the latest changes as we do them," refraction said.
Shifting to the monthly-ish stable releases will be great for users, keeping them pretty up-to-date on fixes without having to deal with the potential instability of a nightly build. It'll also benefit the PCSX2 team, who'll hopefully have a lot fewer support queries to answer about games that have already been fixed in a nightly build but are borked in the 3-year-old stable release.
Refraction also caught me up on some of the work the PCSX2 team has been putting in over the last six months:
"We have done overhauls to a lot of our GS emulation, that's the Graphics Synthesizer, aka the PS2's GPU. This has ranged from performance improvements to improving how the hardware renderer handles the effects that games are doing, which for us is a lot of guesswork, since the hardware renderer doesn't emulate the effects properly, we basically interpret what it looks like its doing, sometimes games do things in a weird way and it throws it off 🙂 But we've covered a bunch of edge cases.

The Emotion Engine recompilier has had some nice changes which made big improvements to the core emulation speed, Ratchet & Clank being a big benefit from this, which has seen upwards of a 30% performance increase with recent work.

It's been kinda demoralising half the time, because you fix something, feel really happy you did it, then we do a GS dump run, which is a debug process we can automate using snapshots of the GS outputted frames, and we can check about 1800 games automatically in about 20 minutes, and you find you've broken like 40 other games lol."
Finally, refraction shared a fun recent bugfix for an issue that's been in PCSX2 for…ever. His very first contribution to PCSX2 was making FFX2 work in the emulator, but it's always had a little graphics bug — a strange aberration in the corner of the logo.

After years of eluding the developers, they finally figured out the culprit.
"It was how Z formats are addressed, and they were uploading small chunks of depth with weird offsets, and our memory addressing was not quite right, so it was spilling over in to the next page of memory, which contained the logo texture. They decided to butt them right up against each other."
Look for more on PCSX2's big 2.0 release sometime in the next six months!
---
2. Learn to spot scamulators
I was checking in on nascent PS4 emulator RPCSX this week when I stumbled upon RPCSX.com, a website that:
With only a cursory inspection it looks plenty legitimate. But it's completely phoney. The site has no affiliation with the RPCSX emulator developers, who have their own website hosted on Github — they just didn't grab the RPCSX.com domain. This is far from the first emulator scam site, but it reminded me how sneaky these things can be and inspired me to put together a bit of PSA here.
Why would anyone make a scam website for a hobby project like an emulator? Worst case, to sucker you into downloading some malware instead of a working emulator. More likely case: Ad money.
Most emulator projects are driven by programmers who want the challenge of picking apart a game system; building a website and ranking in Google search results aren't necessarily big priorities. That gives scammers an opportunity to swoop in, build a website that looks good, and then capitalize on the SEO to make some bucks.
The biggest giveaway on RPCSX.com is the blog page with articles like "Top 10 Best PSP emulators for Android." No emulator developer is going to be running a blog on their project website ranking other emulators! That's a blatant Google search play. There are many other telltale signs too — a fake 4.9/5 star rating at the bottom of the page claims to have "154595 votes" which is both a ridiculous number for an emulator that can't play games yet and, like, nonsensical on its face. What are these fake people rating, anyway? The website? 🤔
And then consider how it introduces RPCSX. Over on the real site, the emulator devs simply call it "an experimental emulator for PS4 games (and later, PS5 games)." The fake RPCSX.com, meanwhile, opens with this:
"Introducing a groundbreaking advancement in gaming technology – an experimental PS4 (PlayStation 4) emulator designed exclusively for Linux platforms. Crafted with precision in C++, this innovative emulator holds the potential to reshape the gaming experience by allowing Linux users to explore the realm of PS4 games like never before."
Emulator devs just don't get high on their own supply like that — that sort of breathless phrasing should always make you a little suspicious. The cherry on top is that the whole RPCSX.com website layout is blatantly ripped from RPCS3.net, which is the official site for the PS3 emulator. It's not the first fake emulator site, and it certainly won't be the last. Here are a bunch more bullshit sites that should give you a sense of what these scams tend to look like:
Hopefully you're now armed with 20/20 scam vision for fake emulator sites!
---
Patching In
---
Core Report
Don't wanna miss any must-play fan translations, do ya? 😤
---
Translation Station
---
Good pixels
Bringing us back to cyberpunk with some Shadowrun (Genesis) shots this week, with some squeaky clean shots from Mobygames and some grungy ones from Twentieth Century Gamer that look like they were photographed off a CRT. Hashtag cybervibes.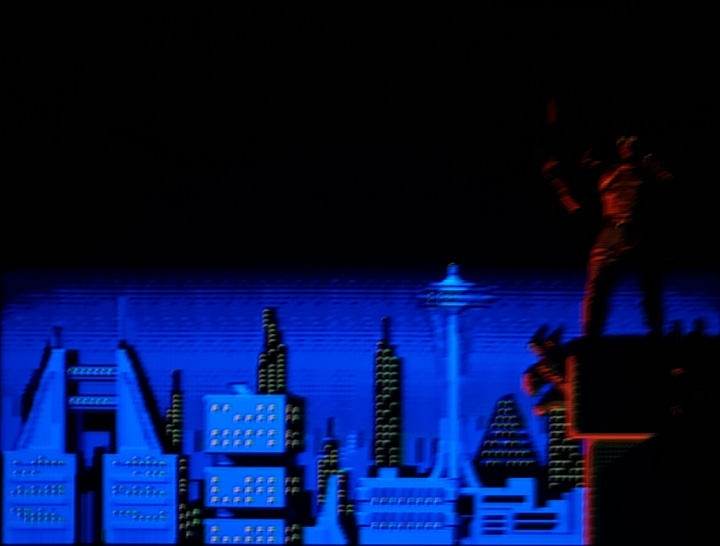 That's it for this Read Only Memo! Subscribe for free to get a new issue every 2 weeks and keep me motivated.